OBITUARIES 2023
Dorys Crow Grover (1921-2023)
A Tribute by Joyce Kinkead, Utah State University:
The awards that I've won as an outstanding mentor is due, in part, to the extraordinary model I had with Dr. Dorys Crow Grover as a doctoral student at what was then East Texas State University, now Texas A&M-Commerce. When I was writing my dissertation on Harold Bell Wright in 1979, I delivered my typewritten chapters to her one day, and the following, we met to talk about her feedback. That quick turnaround is atypical in our profession. When I began attending WLA myself a couple of years later in St. Louis, it was terrific to catch up, but the real reconnection occurred in 2014 when I realized that my own success had as its foundation that relationship of mentor and student. Fortunately, I talked to my colleague Evelyn Funda at Utah State University, who suggested that honoring Dr. Grover (and I'll note here that we maintained a rather formal relationship throughout; she was just like that) might take the form of a WLA Award for Outstanding Graduate Papers. Absolutely spot on! One caveat was that the students must send their papers to her, a delight for someone who never stopped being a scholar.
But that award had unintended consequences. Dr. Grover and I began a regular correspondence. Originally, I thought I needed to "take care of her" in her retirement by writing, but what I gradually came to realize was that she was still informing me in both my professional and personal life. When I wrote about my travels, she jumped in with responses drawn from her own journals about what she had seen when in the same place. Notably, when I was authoring a book on the 5,000-year history of writing and told her I'd discovered stellar letter writer Madame de Sévigné of 17th century France, she sent me notes about her visit to the marquise's home in Paris—and included credit card receipts of the trip, too! She was an endless source of information and inspiration as we shared a love of Bridge, vintage cars, art, books, and travel. Every letter—and there were dozens over the years—included a variety of clippings: her columns in the Pendleton newspaper, current events, book reviews, and the occasional classic Bugatti. Her most recent book focused on Oregon Pioneer Cattle Barons. She still had the occasional critical remark about my letters—illegible handwriting, unclear transitions. Always, she was curious about the Western Literature Association and what its members were up to. As I contemplate my own retirement, she remains a role model, intellectually curious and active to the end.
*****
A Tribute by Bill Handley, Executive Secretary, on behalf of the WLA:
Dorys became a member of the Western Literature Association in 1966, when it was first organized, and devotedly remained a WLA member for 50 years. She served on the editorial board of our journal, Western American Literature, and was a gracious and superb help to many a WLA president and WAL editor. She was also an extraordinarily caring mentor, including to her former student Joyce Kinkead, who established in her honor the Dorys Crow Grover Awards for two of the best graduate papers given at the annual conference. (We are so grateful to Joyce for her model of devotion to an influential teacher, one to emulate.) Dorys loved reading the award-winning papers of the graduate students and receiving correspondence from them —even last year, at the age of 100. The academic profession, like any, always needs more of Dorys' kind of generosity and care. She will be deeply missed. The WLA plans to continue the Dorys Crow Grover Award. We will continue to feel her influence on our association, and remain grateful for her.
*****
Obituary: https://www.eastoregonian.com/obituaries/obituary-dr-dorys-crow-grover-september-23-1921—march-13-2023/pdf_c93f9dfc-c746-11ed-9eb9-cbb304d84f67.html?fbclid=IwAR3bvnZ4pbKRbO3trSUq8sT09XKdwZXgsqcUbJSRlIiO1y7Ou5AUznQyAjk
---
OBITUARIES 2022
REMEMBERING GLEN LOVE 1932-2022
I first met Glen Love at the Crossing Frontiers conference, convened by WLA veteran Dick Harrison, in Banff 1978. That meeting focussed on testing the parallels and differences between Western literature in the United States and Canada. Crossing varied frontiers resonated throughout Glen's teaching and writing life. He was, I believe, the first person to teach a university course on Pacific Northwest Writing. From Eugene and the San Juan Islands, he wanted to talk about texts in place. He wanted to learn where and how plants and animals found home. He wanted to know how bird flight defined spaces. He pondered where mountains touched oceans and made habitat.
And more than anything Glen followed rivers. Rivers to define frontiers, and rivers to confuse them. So, when he came as WLA President to organize the 1988 Western Literature Association meeting, he ensured we ate and slept and conversed at the Valley River Inn, on the banks of the Willamette River. The venue kept the movement and connecting and nurturing of rivers constantly in mind: every meeting room was named for a river.
And in case we didn't hear the music, Glen invited Mason Williams (and friends) to present their evening concert entirely devoted to river songs. Shenandoah, and Old Man River, then Moon River—and many more. On that memorable evening our President with typical humility passed the role of Master of Ceremonies to Ken Kesey (rollicking river man, winner with Max Westbrook of that year's Distinguished Achievement Award).
A year later, on the shores of Lake Coeur d'Alene in Idaho, Glen at the podium continued to navigate rivers by first paying tribute to Norman Maclean's A River Runs Through It. A running river introduced what is surely the most enduring, most influential Past President's Address in the history of the WLA. In the spirit of crossing frontiers, he quietly yet passionately urged us to revisit the "nationalistic and spiritual incantations with which we succor ourselves." Cherish a kinship, he told us, with "nature-oriented writers" beyond your country and home place. Do "more interdisciplinary scholarship, and more interregional scholarship" he insisted. An Association for the study of literature and the environment was forming within hours. Glen then and now blurring and extending the frontiers of what we thought was our discipline.
Some WLA-ers will know that at our recent meetings, I have circulated among the banquet tables with a handful of postcards inviting you to help me send greetings to Glen and Rhoda. As you wrote, you spoke your gratitude for a colleague who defines the culture and aspirations of the Western Literature Association: deeply engaged, self-effacing, enthusiastically supportive, gentle soul. Cherish the rivers. Roll on Glen's rivers. Roll on.
~Tribute by Laurie Ricou, Past President 1995 & 2014
---
Robert Murray Davis (1934 – 2021)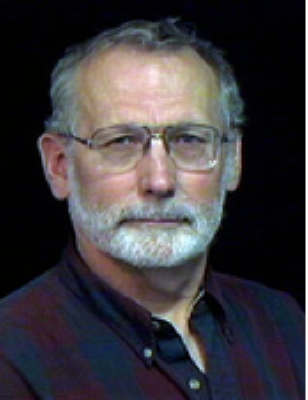 Robert Murray Davis was a past presidents of the Western Literature Association. He organized the WLA Conference in Norman, Oklahoma, in 2000.
https://www.tributearchive.com/obituaries/22538062/robert-bob-murray-davis
---
OBITUARIES 2021
Gerald William Haslam, Ph.D. (1937 – 2021)
Gerry Haslam always listed marriage to his wife, Jan, and their diverse family — five children, 14 grandchildren, plus varied relatives and pals — as his major accomplishments.
Haslam taught in Sonoma State University's English Department for 30 years before retiring in 1997, then teaching part-time 15 more years at the University of San Francisco's Fromm Institute. He originally became a professor, he said, to support his writing habit. He authored 21 books and edited eight others, all set in California or the larger West, but most in the San Joaquin Valley. He was, he said, "a writer who taught, not a teacher who wrote."
In volumes such as Coming of Age in California, The Great Central Valley: California's Heartland, The Other California, That Constant Coyote, Workin' Man Blues: Country Music in California, Straight White Male, Grace Period, In Thought and Action: The Enigmatic Life of S.I. Hayakawa, Okies, and Haslam's Valley, as well as literally hundreds of essays, op-ed's, and short stories, he established himself as a significant interpreter of his native state. Critic David Robertson labeled him "the quintessential California writer." Another reviewer, in the Long Beach Press Telegram, referred to him as simply "the writer's writer."
Haslam's publications garnered a wide range of honors, including a Commonwealth Club Medal, a Bay Arena Book Reviewers Award, a Ralph J. Gleason Award, a Western States Book Award, a Benjamin Franklin Book Award, an Eric Hoffer Award, two Josephine Miles Awards, two Awards of Merit from the American Association for State and Local History, among others. The underlying humanistic vision of his work was simple and direct: "No matter what our color or sex, we have more uniting than separating us. What is most important is that we are all members of the human family."
A youthful jock he somehow managed to be salutatorian of the Garces Memorial High School Class of 1955. He was awarded a B.A. ('63) and an M.A. ('65) from San Francisco State, and a Ph.D. from The Union for Experimenting Colleges and Universities ('80), having also attended Bakersfield College, Sacramento State and Washington State. His education was augmented by two-years of active duty in the U. S. Army (1958-60).
Haslam took special pride in hometown honors such as the Track/Cross-Country Hall of Fame at Bakersfield College, the Garces Memorial High School Hall of Honor, and being named "One of a Hundred" at the Centennial of Bakersfield College (where he had once served as freshman, then sophomore, class president). San Francisco State also labeled him an "Alumni Hotshot" for his literary accomplishments.
Haslam's academic work won him a Fulbright Senior Fellowship in 1986, a fellowship from the California Arts council in 1989, a Friends of the University Library Faculty Achievement Award at SSU in 1992, and he was named a Laureate of the San Francisco Public Library in 1998. He won, as well, a Distinguished Achievement Award from the Western Literature Association in 1999, a Carey McWilliams Award from the California Studies Association in 2001, a Sequoia – Giant of the Valley Award from The Great Valley Center in 2003, and a Certificate of Commendation from the California Arts Council in 2004. He also served as President of the Western Literature Association, as well as board member. He served, too, on the boards of the Yosemite Association, the Multi-Cultural Institute, the California Studies Association, and the Petaluma Youth Soccer League.
He credited his supportive family for his success, starting with his parents, Fred (aka, "Speck") and Loraine Haslam, an oil worker and a housewife. He was born in Bakersfield on March 18, 1937 and raised in a multi-ethnic, blue-collar household in Oildale, Calif., just on the outskirts of Bakersfield (a classmate of singer Merle Haggard). Like many Kern County boys of his generation, he did farm labor in summers, then graduated to oil field work as he matured. At Garces High School in Bakersfield, he was also a valuable athlete on both the football and track teams, as well as a champion at extemporaneous oratory, drama and an award-winning scholastic journalist.
He married Janice Eillen Pettichord in Oildale on July 1, 1961, and they departed for college in the Bay Area, where they became a team. "Jan was not only my love, she also became my editor and dearest pal." They took advantage of educational opportunities to accumulate five degrees between them: "We were living proof that, given a chance, upward mobility was then still a possibility," he later wrote.
Stricken with incurable prostate cancer in 1996, Haslam made himself available for clinical trials. "Somehow, every modality tried on me worked, at least to some extent." During those years, he and Jan became the grandparents of fourteen. "My survival seemed miraculous to us," he said. "Living to see all those grandkids has been a wonderful, unexpected gift."
He is survived by his wife of 60 years, Janice; their three sons Fred (Kathy), Carlos (Siobhan), and Garth; daughters Alexandra (Greg Russell) and Simone (Chris Sawyer), as well as eight grandsons: Loki, Ronan, Briar, Ingram, and Max Haslam, William and Zachary Russell, and Rupert Sawyer; plus six granddaughters: Charlotte, Agatha, Deirdre, Ophelia, and Sabrina Haslam, and Lita Russell. He adored all of them and called them the great gifts of his later life.
Haslam donated his body to a research center, but his life will be celebrated by a Mass of Christian Burial at St. James Church in Petaluma in summer 2021. Honorary Pallbearers will be Tom Alexander, Ken Byrum, Rev. Sam Tharp, Patricia Puskarich, Jim Thomas, Dr. Sharon Gadberry, Dr. John Renfree, Melinda Vandermeulen, and Clark Sturges. The family asks that, in lieu of flowers, donations be made to the Prostate Cancer Foundation. www.pcf.org.
~Per his daughter, Gerry wrote the obituary himself
We thank Donald Barclay for letting us know about these two links:
Oral History Interview with Gerald Haslam
Author Gerald Haslam Remembers His Childhood Friend Merle Haggard
---
OBITUARIES 2020
Bill Kittredge (1932-2020)
Tribute by Past President Bonney MacDonald, December 2020:
The West – and WLA – lost a resounding, honest, and compassionately critical voice with the passing of Bill Kittredge on December 4 of this year. We all know his background: his birth in 1932 in Portland, Oregon; his much chronicled coming of age on the MC Ranch in Warner Valley; his graduation from Oregon State; and his decisive and prophetic decision, at thirty-five, to leave ranching and study at the Iowa Writer's Workshop. His time at University of Montana brought him more than a generation of coming writers and scholars, and his work earned him many a well-deserved award – the National Humanities Award from President Bill Clinton in 1994, the Charles Frankel Prize from the N.E.H., a Lifetime Achievement Award from the LA Times as well as from the Montana Festival of the Book, to mention but a few.
Kittredge was best known for Hole in the Sky, Owning it All, and the collection The Last Best Place, co-edited with his life-partner, Annick Smith, as well as the more recent The Nature of Generosity. In these works, and in selected fiction, Kittredge has given us harsh and even scathing critiques of the West that nonetheless remain uniquely void of rancor. Bill Kittredge could rip apart abusive land practice and careless management because he grew up around it and, more profoundly, understood it; and he could even, sometimes, sympathize with its propagators. He used himself and his family to show how easily we have tried to create a "perfect agricultural place" – and how easy it can be to put one's self-interest and assumptions at the center of regional practices and partake in that old "pastoral story of agricultural ownership." And he used himself as an example of how that privileged view can go so drastically wrong, creating, as he put it in Owning It All, "a dreamland gone wrong." He asked us to reorient our attitudes toward land ownership and truly to examine what stewardship might mean in a better West – for ourselves, for the soil, for the water, and all of our fellow inhabitants. Magpies included.
I never had the pleasure of being one of his students, but I have kept Owning It All close at every turn and have used it to examine my own approaches towards a piece of land or to thinking about the West's intrinsic assignments for us all. He had the grit, keen eye, and heartfelt experience to show us where his family – and where we, by extension – have gone wrong over the decades. But never – and I love this – never did he demean those who furthered those dangerous attitudes but also suffered the consequences. I often think of Davis Patten in Owning It All – a hard-up plains rancher who feeds his stock on a brutal February afternoon before drifting off in his BarcaLounger – longing, like many in the West, for "a sense of place in a country that left him behind."
I've agreed and disagreed for a good twenty years with the words on the pages of Kittredge's books. My approaches to writing and land have been shaped by his generously shared visions and mistakes. And when I've been in conversation with friends about our shared West, I've often been channeling responses to Bill's books over the years. Many a western essayist can be 'right' and offer up critical insight on what we've done wrong; I'd venture to say that the criticism is the easy part. Kittredge conveyed his own part in those mistakes, described his complicated and sometimes partial departure from them, and left us with a lasting and compassionate understanding of both our Western dreams and our follies. Like Bill Kittredge, we are all still looking – here in this tough and fragile land – for a new "story to inhabit." I can think of no better scout ahead of us on the trail than Bill Kittredge.
---
OBITUARIES 2019
Helen Winter Stauffer (1922-2019)
Tribute by former WAL editor, Melody Graulich:
Helen Winter Stauffer died on November 21, 2019. She was 97.
The most important scholar of Mari Sandoz, Helen was president of WLA in 1980, the year I first attended. Typical of Helen, she had stepped up to fill in when Bernice Slote died unexpectedly.
It was my first academic conference. I wrote a talk on frontier themes in Eudora Welty's The Robber Bridegroom. Though the word was not available then, it was certainly an "outlier." So I got conjoined with two papers on J. Fenimore Cooper and someone else at 8 am on Saturday morning. Two people came: a friend of one of the Cooper guys and Helen, who was filled with angst about … well, that no one would come. We agreed to forego presenting the papers. I was so naïve that I was worried that my department would somehow find out and rescind my travel money.
But Helen took care of me, then and thereafter. She published that outlying Welty paper in a collection she and Sue Rosowski compiled on feminist criticism of the West, my second publication. And the next year in Boise, she invited me to join a dinner of a bunch of bigwigs in WLA, as I then saw them, including a woman who became another mentor, Ann Ronald.
Later, when I began to write on Sandoz, Helen supported me. I'm sure she was a major reason I got a Walker award for an essay on Sandoz published in WAL.
More than just helping my publishing career, Helen was an inspiration. It might be hard for our younger WLA members to realize how incredible it was for me to see in WLA powerful and welcoming women in leadership roles in the early 1980s. At UVA for PhD work I had never had a woman professor or any work in feminist criticism. And Helen was… just Helen. She wasn't full of herself or pushy or anything but generous and warm and smart. She embodied the best of what so many of us appreciate in WLA. Which is perhaps why she was the perfect recipient of the first Wylder Award for contributions to WLA and its community in 1993.
I loved Helen Stauffer for forty years. I am evidence of her ongoing legacy.
Melody
Link to her obituary: https://www.dignitymemorial.com/obituaries/lincoln-ne/helen-stauffer-8937691
---
OBITUARIES 2015
Jim Dwyer (1949-2015)
From: Public Affairs and Publications, Chico State University
It saddens us to announce that Jim Dwyer, librarian emeritus and community poet and activist, passed away Sunday, June 28. He was 65. According to family, Jim was found deceased in a convenience store in Sacramento. Cause of death is unknown pending a coroner's report.
A Seattle native, Jim was born July 21, 1949. He received his bachelor's in English and his master's in library science from the University of Washington in Seattle. Prior to coming to CSU, Chico, he held library positions at the State University of New York at Albany, the University of Washington, the University of Oregon, and Northern Arizona University.
Jim came to CSU, Chico to work in the Meriam Library in May 1986 as the head of Bibliographic Services. One of his assignments was as the collection developer for the subject area of English, which he described as a "major joy" in his career. He was a prolific writer of scholarly works, poetry and reviews, with 16 scholarly articles in major journals, 19 literary studies, 84 book reviews in Library Journal, and numerous poems. He published two books: "Earth Works: Recommended Fiction and Nonfiction about Nature and the Environment" (1996, Neal Schuman Publishers) and "Where the Wild Things Are: A Field Guide to Ecofiction" (2010, University of Nevada Press).
Jim entered the Faculty Early Retirement Program in 2006 and completed his retirement in the 2010-11 academic year.
Jim's interests and activities in and around the Chico community were legion. A short list of Jim's passions would include kayaking, reading, concert-going, gardening, cooking and cats. He was a constant presence at music events, meetings concerning social justice, protection of the environment and other issues and open mic opportunities, where he would share his poetry often using the moniker "Reverend Junkyard Moondog." Jim was irrepressible, unmistakable, fearless, witty, iconoclastic, erudite and, perhaps most of all, joyful.
Jim is survived by a brother, William Dwyer, plus many friends and extended family. The University flag will be lowered in his memory on Tuesday, July 7, which happens to be National Strawberry Sundae Day and Chocolate Day, facts Jim may well have known but regardless would have found amusing.
---
OBITUARIES 2010
Harold ("Hal") Simonson died June 6, 2011. He was a long-time member of WLA and regularly gave elegant and thought-provoking presentations. He received his MA and PhD at Northwestern University and a BPhil in Divinity at University of St. Andrews, Scotland. He taught at the American Farm School in Salonika, Greece, the University of Puget Sound, the University of Washington, and held honorary fellowships at Princeton Theological Seminary, Yale Divinity School, and the University of Edinburgh, Scotland.
Hal authored eleven books as well as numerous scholarly articles and reviews and wrote and edited various college textbooks. His academic interests focused on early American literature, Hawthorne and Melville, and the American West.
After retirement in 1991, he was ordained by Tacoma's First Congregational Church and was a volunteer Hospice Chaplain and a Tacoma Nightwatch Minister.
He loved travel, hiking, and Tacoma, Washington, where he was a lifelong resident. Many will miss this loving husband, father, grandfather, teacher, and friend.
Robert Kroetsch – WLA's Distinguished Achievement Award Recipient 1995

Robert Kroetsch (1927-2011) was the first Canadian writer to receive the Western Literature Association's Distinguished Achievement Award. As he played with the distinctive absences of his Canadian West, he honored the zesty presences of the American West. He was a border-crosser from early on: teaching at SUNY-Binghamton, editing Boundary 2, singing poems on the streets of Lincoln, Nebraska. Exhilarated to be living and writing on these boundaries, he taught us how to listen carefully to our neighbors' songs. Kroetsch was an adventurer, a friend, a tease in the best tradition of the WLA community. Beyond all the richness and challenge and variety of his writing, those of us in the WLA will especially salute his unselfish, enthusiastic mentorship, his generosity in pushing his students' and friends' potential before the satisfaction of his own art.
Please see this link for an extended obituary: http://arts.nationalpost.com/2011/06/22/canadian-writer-robert-kroetsch-killed-in-car-accident/
William T. (Tom) Pilkington – WLA's Past President 1986
Professor William T. (Tom) Pilkington, Professor of English at Tarleton State University, Stephenville, Texas, died suddenly May 9 in a Fort Worth Hospital. Professor Pilkington was a Texas A & M Regents Professor, a Tarleton State University Scholar, and a member of the Texas Institute of Letters. A popular Tarleton teacher for over 40 years, Dr. Pilkington was highly respected and widely known for his scholarship, publishing major studies in Southwestern literature. He also served prominently in many professional organizations, particularly the Western Literature Association. He received his B. A. from Arlington State College, M. A. and Ph.D from Texas Christian University. Prior to joining the Tarleton faculty in 1969 he taught at Southwest Texas State University.
He is survived by Betsy, and their son, Michael, daughter-in-law Michelle, and grand children Alyssa and Matthew.
Memorial services are scheduled May 18, 2011 from 2:00 – 4:00 p.m. in the Barry B. Thompson Student Center Ballroom on the Tarleton State University campus.
http://www.tarleton.edu/scripts/press/display.asp?id=3494
I first met Arthur R. Huseboe at the 1982 WLA Conference in Denver. At that time, we agreed to work together, editing Frederick Manfred's letters for the eventual publication of The Selected Letters of Frederick Manfred: 1932-1954.
During several summers, I worked with Art and Fred at the Center for Western Studies, where Art served as Executive Director until shortly before his death. He was a superb and creative researcher and fund-raiser, thorough in his research methods, and over the years of our work, he became a good friend.
I saw Art the last time in 2006 when he came to Phoenix to receive a national award for the New South Dakota History. After hosting my husband and me at a banquet in Phoenix, he came to our home in Prescott for a visit. During that time, we talked about our work and legacy. Art knew that he would struggling with the prostate cancer which eventually took his life. Yet as always, he remained cheerful and hopeful.
Western studies has lost a fine scholar and a fine man.
– Nancy Owen Nelson
Linda Ross (Dec. 21, 1943 – Jan. 16, 2010)
Linda Ross, a long-time WLA member, passed away unexpectedly. Here is a link to her obituary: http://www.buffalobulletin.com/articles/2010/01/20/obituaries/doc4b576834bfc7c715307794.txt
Walter W. Isle, Professor Emeritus and former Vice Provost of Academic Affairs and Clarence L. Carter Distinguished Service Professor and Professor of English and Environmental Studies passed away in January. Before his retirement in 2007, Walter had served Rice in many leadership roles for over 46 years. He joined Rice in 1961 and spent his entire academic career at Rice.
Nationally, Walter served as President of the Association for the Study of Literature and Environment (ASLE) and on the Executive Council of WLA.
After his retirement at Rice, Walter continued scholarly work in the areas of environmental literature and history, Native American literature and history, and literature of the American West.
His many colleagues, students, and friends will remember him for his passion for teaching, good nature, wit, and of course his love of literature and environmental studies.
OBITUARIES 2009
Lou Rodenberger (September 21, 1926 – April 9, 2009)
Dr. Molcie Lou Halsell Rodenberger was born on September 21, 1926, in Okra, Texas.
She worked for the Kerrville Times before becoming the English and Journalism teacher at Levelland High School in 1947. There she met and married Charles A. Rodenberger September 3, 1949.
When Texas A&M admitted women she became one of the first graduate students obtaining her Masters and PhD degrees in English.
As an author she published a number of books primarily on Texas Women Writers.
Her best selling book was Quotable Texas Women co-authored with Susie Flatau.
With co-author Dr. Sylvia Grider, she wrote Texas Women Writers and Let's Hear It: Short Stories by Texas Women.
She published many essays and articles with her story of Tom Lea published in the Round Up winning the Stirrup Award in 2007 and an article in 2008 winning the 2009 Award from the Western Writers of America.
Texas Tech University Press has established an award in her name for the best manuscript written by or about a woman whose writing illuminates Texas history, culture, and letters, especially in West Texas and the border region.
Dr. Rodenberger is a regent of Texas Woman's University where she was awarded the Distinguished Alumnus Award.
She served on the TWU Foundation and was active in the Texas Womens Library at TWU.
She is a fellow of the Texas State Historical Association, served as President and awarded a Fellow of the Texas Folklore Society, served as President and awarded one of the first fellows of the West Texas Historical Society and was a director of Western Writers of America.
She was a member of the Texas Institute of Letters and served as director. She served on the executive committee of the Western Literature Association.
(This is an excerpt from her obituary at https://www.legacy.com/us/obituaries/theeagle/name/lou-rodenberger-obituary?pid=125997935)
Raised in Boise, Idaho, Alan Crooks died in Malamirovo, Bulgaria, earlier this year. Alan was at the first WLA meeting, the one in Salt Lake at which Vardis Fisher received the first WLA Distinguished Achievement Award. During the late 1960s, Alan taught at what was then Boise State College, leaving at the end of the decade for graduate work at the University of Utah, where he received his Ph.D. During part of the 1970s, he served as the Director of Utah's Arts Commission; and he and his wife owned and ran a bookstore in Park City.
In 1980 he returned to Boise State, where he taught as an adjunct faculty member until the fall of 1984. For the next year he taught aboard a U.S. Navy ship as it sailed around the globe. He then taught as an adjunct at several universities in the Washington, D.C. area. In the last two decades of his life, he lived overseas, teaching for the University of Maryland's extended studies program.
Alan read widely and voraciously; and because of his interest in western American literature, he had an amazing knowledge of a wide range of western books and authors. With a great sense of humor and a taste for adventure, he lived his life to the full right up to its end.
—Jim Maguire
Peter Wild (April 25, 1940–February 23, 2009)
If you Google Peter Wild's name, you'll find there are almost half a million entries that Google lists. Among some of the first of those entries are several obituaries about Peter that appeared in newspapers shortly after his death. Most of them mention that he wrote and published over 2,000 poems, as well as dozens of non-fiction books of literary criticism and biography. Curiously, none of those obits mentions a work about Peter; it's one of the booklets in the BSU Western Writers Series: Edward Butscher's Peter Wild.
Peter began corresponding with me sometime in the mid-1970s, when I was a co-editor of the Western Writers Series and he wanted to know if we would be interested in a study of Enos Mills. We were interested, and we published Peter's Enos Mills in 1979. Peter went on to write seventeen booklets for the WWS. For an environmental newspaper called High Country News he wrote a series of biographical-critical essays that were later collected and published in two volumes titled Pioneer Conservationists of Western America.
I first met Peter in person at the 1977 WLA meeting in Sioux Falls, SD. One of his poems is based on his experiences at that meeting; and many of his hundreds of other poems also have western subjects, themes, and settings.
In the 1990s, Peter, Don Barclay, and I edited three collections of western American writing. Our collaboration took place by phone, mail, and email; and it was always a pleasure to talk with them and to read their messages. The three of us shared the belief that we should set the record straight about distortions of the West's past. And we tried to do that by offering readers only selections that are interesting to read.
The photographs on many of the volumes of Peter's poetry show him out hiking, with his favorite cap on his head and a walking stick in his hand. He seems to be inviting us to join him as he explores the West. He leaves behind a large and varied body of writing that invites us to explore the mental and emotional territory where the mind and the West come together. What a gift!
—Jim Maguire
I had the pleasure of working with Peter Wild and James Maguire on three collections of writing about the West. Peter and I also co-authored a chapter in Updating the Literary West. Peter was funny, irascible, and always emotionally and intellectually honest. If Peter were the type to have a tombstone, his would read, "Don't bullshit me." Peter was impossibly hard working, so if you planned on keeping up with him on a book project you'd best strap on your long-distance typing gloves and brew up your biggest pot of coffee.
I met Peter in person only one time. His modest, earth-colored house near the University of Arizona was spare, uncluttered, and serene, a cross between a monk's chambers and a kiva. It seemed like an ideal spot for a writer and scholar of Peter's bent. For all his gruff exterior, on the day we met Peter was quietly grieving the recent death of his beloved dog, a long-time companion of many desert walks. We ate pizza at some joint Peter frequented. I don't remember exactly what we talked about, but I do remember Peter asking many substantial questions about me, my life, my interests. It's unlikely he used the word I more than once or twice during our lunch. What do you know, the rough old cob actually cared about people other than himself. No wonder he was such a beautiful misfit in an era absorbed with self absorption. The world could use more like him.
—Donald Barclay
Texas and the literary world lost a giant with the passing of Edwin "Bud" Shrake early Friday morning, May 8, 2009. He died from complications related to lung cancer. He was seventy-seven. Called a "lion of Texas letters" by the Austin American-Statesman, Shrake's works included novels, screenplays, plays, nonfiction, as-told-to biographies, and extensive work in journalism.
The novels Blessed McGill (1968) and Strange Peaches (1972) are arguably his most lasting works. George Plimpton called Blessed McGill "[a]n absolutely first-rate account of the rambunctious life and times of the Reconstruction years in Texas—an enthralling era of derring-do which finds its perfect chronicler in Mr. Shrake." Strange Peaches is the tale of TV Western star who quits his show and returns to Dallas to make a documentary—before and during the Kennedy assassination. When it debuted, United Press International's review stated that it was "not only one of the best-written American novels since World War II, it entertains … a great book, not just for critics, but for readers."
Shrake's knowledge of Dallas at the time of JFK's death was an intimate one. He had written for the Forth Worth Press, the Dallas Times Herald, and the Dallas Morning News. At the time Kennedy was killed, Shrake was seeing Jack Ruby's top dancer from the Carousel Club.
From Dallas he moved to New York, where he wrote for Sports Illustrated. While working for SI, he produced two outstanding articles that have become a major part of his legacy: "The Tarahumaras: A Lonely Tribe of Long-Distance Runners" (1967) and "The Land of the Permanent Wave," which wound up in the hands of editor Willie Morris and was published in Harper's in 1970. He returned to Texas in 1968 and moved to the Austin area in the early 1970s. In 1992, he co-wrote Harvey Penick's Little Red Book, which would become the best-selling sports book of all time. That book left him financially stable, and he was then able to pursue his fiction writing.
Shrake's encounters with history were not limited to his experiences in Dallas. For seventeen years (until her death in 2006) he was the "companion" of former Texas Governor Ann Richards, the love of his life. Gov. Richards called him her "dancing partner," and he was often called the "First Gentleman" or "First Guy" of Texas. There were other grand moments as well. He was once saved from a mob by Muhammed Ali. As a Dallas sportswriter, he was an insider with the Dallas Cowboys from the beginning. He drafted the Houston Oilers team in 1970 (he chose his boss, Sports Illustrated editor André Laguerre, with the twenty-fifth pick). He had a bit part, along with screenwriter and producer Bill Wittliff, in Lonesome Dove (Sodbuster Two). His own screenplays included the acid Western Kid Blue (1973), starring Dennis Hopper, Peter Boyle, and Ben Johnson; Tom Horn (1980), starring Steve McQueen in his last Western role; and the riotous Songwriter (1984), starring Willie Nelson, Kris Kristofferson, Rip Torn, and Lesley Ann Warren. Despite his advanced lung cancer, Shrake made an appearance at a special screening of Songwriter in Austin on April 8. His play "The Friend of Carlos Monzon" is still scheduled to run at Austin's Long Center in June.
Bud Shrake's other novels included Blood Reckoning (1962), But Not For Love (1964), Night Never Falls (1987), Borderland: A Novel of Texas (2000), Billy Boy (2001) and, most recently, Custer's Brother's Horse (2007). He was roughly 100 pages into a new novel at the time of his passing.
Land of the Permanent Wave: A Bud Shrake Reader (2008), edited by Steven L. Davis, presents a sampling of his best works. The book release party for the collection in the spring of 2008 featured readings by actor G. W. Bailey and brought recognition to Shrake's fiction, which had too often been overshadowed by his brushes with history and his reputation as a sports writer.
Over the course of his life, he counted among his hundreds of friends many celebrities, including songwriters Willie Nelson, Jerry Jeff Walker, and Ray Benson; fellow writers Gary Cartwright, Larry L. King, Bill Wittliff, Kinky Friedman, and Dan Jenkins; golfers Ben Crenshaw and Tom Kite; actor Dennis Hopper; and dozens of former Dallas Cowboys.
A huge throng of friends and fans is expected at services in Austin Tuesday morning. He will be buried in the Texas State Cemetery next to his longtime love, Gov. Ann Richards.
Patrick Beach's obituary in the May 9 edition of the Austin American-Statesman captures Bud Shrake's exceptional and generous spirit and features comments from those who knew him best:
http://www.statesman.com/news/content/news/stories/local/05/09/0509shrakeobit.html
—Twister Marquiss, Texas State University-San Marcos
Author James D. Houston, whose novels, short stories, and nonfiction explored the rich diversity and beauty of California and the West, died April 16, 2009, of complications from lymphoma. Houston received the Distinguished Achievement Award from the Western Literature Association in 1999. For one of the many obituaries about Houston's life and writing, visit the Los Angeles Times Web site at http://www.latimes.com/news/obituaries/la-me-james-houston18-2009apr18,0,2803256.story.
Trudy McMurrin, eldest daughter of Mormon philosopher Sterling McMurrin and a long-time stalwart of academic publishing on the American West, died Saturday at 1:00 pm at St. Mark's Hospital in Salt Lake City.
After battling breast cancer for several years, the last round of chemotherapy finally overwhelmed her. Trudy was 64. Trudy
was instrumental in publishing hundreds of great books and a source of endless inspiration and hope for dozens of authors. She was editor of Richard Etulain's Conversations with Wallace Stegner and Hal Schindler's Orrin Porter Rockwell: Man of
God, Son of Thunder. She oversaw publishing improved second editions of both books, often with little support.
Trudy always seemed to be an unstoppable force. With many others, I loved her dearly and will miss her forever.
—Will Bagley
OBITUARIES 2008
Tony Hillerman, 1993 WLA Distinguished Achievement Award recipient, died October 26, 2008 at the age of 83.
OBITUARIES 2007
Tillie Olsen, 1996 WLA Distinguished Achievement Award recipient, died January 1, 2007 at the age of 94. Please see http://www.tillieolsen.net/ for more information on her life and her life's work.
Wilma Elizabeth McDaniel (1918–2007)
The so-called Okie migration has contributed at least two great bards to California, one of whom, Wilma Elizabeth McDaniel, died last week in Tulare. Like the other—Merle Haggard—she was a one-time resident of Bakersfield area, but unlike him, she was known to only a limited, if increasingly prestigious, audience.
The daughter of Oklahoma sharecroppers, Wilma had only a high-school education, and she did not publish a book until she was 55; moreover, she had no affiliation in the writing or university worlds; she did few public readings; she lived far from poetry centers or even from potential book reviewers. Nevertheless, Wilma became one of the Golden State's literary treasures, "an unpretentious gem," according to novelist James D. Houston.
Wilma Elizabeth McDaniels wrote of the "common folks" and common experiences—their triumphs and the tragedies—elevating
all to their rightful place in the great scheme. "Just ordinary is so much of our lives," she once explained. "I love the
ordinary." Of gravy, for instance, she wrote:
… it stretches out

the dreams

from payday
till tomorrow

smooth on the tongues

of toddling babies

thick on the shoulders

lumping at the waist

of mothers

slipping exquisitely

down the throats

of toothless visionaries

eating with a spoon.

(from "Gravy Says a Lot")
She migrated to California nearly 70 years ago, bring with her values honed in Oklahoma, values that have become part of what makes this Valley unique. She unabashedly loved both Oklahoma and California.
"Buried Treasure"
Elbie Hayes ruined his
expensive shoes
squashing around the autumn
desolation
of
a sharecrop farm
in Caddo County

Okie boy
turned fifty
searching for anything that
had belonged
to his father
when he was fighting the
Great Depression

Kick at a lump
behind the caved-in cellar
and uncovered a rusty
Prince Albert tobacco can

Stowed it away
as he would a saint's bones
in his Lincoln Continental

and headed back to Bakersfield
Every writer of high quality reinvents their form by presenting it uniquely. True to a place and its people, yet clearly universal, Wilma'slanguage was as vernacular as you might hear at a stock auction or a revival meeting, and her subjects were as palpable as breath. Like Walt Whitman, she relished in American language, its sounds and its savors. Cornelia Jessey has praised her "dry and burning phraseology," but it is only "dry" in the sense of a great California cabernet: unembellished but deeply satisfying.
Her verse tended to be unadorned, and characteristically revolves around some character. Her own feelings were not often obvious in her poems; rather, the drama in her works most often resulted from powerful understatement.
"Visiting a Neighbor in Hospital"

We found old Jarlath lying
in bed with tubes
in both his skinny arms
The first thing he said was
I know how them
poor boys feels
when they git locked up in jail
When I come in here yesterday
the nurses taken my temperature
then they drawed some blood
then they taken my pants away and
left me a prisoner
Wilma also wrote and published vignettes, sketches, stories, all of them glimpses of lives lived, as hers had been, on the cusp of poverty where hope and hopelessness dance. She is remembered fondly by fellow writers to whom she sent delightful notes scribbled on the backs of form letters or on recycled billings (many of us knew what she paid PG&E). She also became a favorite of editors of prestigious literary magazines such as the Wormwood Review, Blue Cloud Quarterly, Atom Mind, and Blackjack. Ten of her books remain in print, including Sister Vayda's Song,The Girl from Buttonwillow, and The Last Dust Storm.
The term "a writers' writer" is tossed about too easily, but Wilma McDaniel was the genuine article. When she wrote, we listened,
if only to hear her pen scratch. Its silence now will be deafening because Wilma was a writer literally without peer, as well as a dear friend.
—Gerald Haslam
OBITUARIES 2006
Bud Hirsch had a fine ride through WLA country, but it didn't last near long enough. The end of his trail, despite its surreal difficulties, availed him both a good deal of joy and a rich self-understanding. He showed great spirit, though he did make it clear (with an unprintable expletive) that he didn't want any poems read at his memorial! He was Michael Johnson's boss roommate at WLA meetings from Lincoln to Los Angeles. He even drank a glass of Wild Turkey from time to time at those gatherings. We'll all miss his generosity, his feistiness, his sense of humor, his unique and acumenous contributions to the study of Native American literature and culture, even the quick and righteous anger he could bring to bear on any of the world's pettiness and insanity. He was one of a kind. If I had the power of God's own medicine bundle, I would bring him back in a heartbeat.
—Michael L. Johnson
OBITUARIES 2004
Delbert E. "Deb" Wylder (1923-2004)
Deb Wylder's love of literature blossomed in the skies over wartorn Italy, where he flew 63 missions as a fighter pilot. His sister had sent him a one-volume collection of Hemingway's fiction, which he read and shared with his comrades. On their lonely, dangerous missions, they recited Hemingway to each other, finding the grace and will to face imminent death. Deb never expected to survive (many of his colleagues did not). Each day he rejoiced to be alive, and that enthusiasm for life sustained him for many decades. He returned from war and went to Mexico City to learn the art of bull fighting.
One of the founders of the Western Literature Association and its journal, Western American Literature, Deb was the second president of WLA and served as executive editor of the journal until moving to Minnesota, where he continued as a member of the editorial board and later served on the executive council of WLA. He worked closely with editor J. Golden Taylor during the formative years of the journal, convincing him that WAL should be devoted to scholarly studies of western literature, resisting the inclination to publish poetry and fiction as well. He helped establish a standard of excellence that has served the journal and the association well. An accomplished writer, he published a book on Emerson Hough as well as many articles and book reviews on various western and Native American topics. He also wrote fiction and shepherded the poetry journal Crazy Horse for nearly two decades. In retirement, he and Edith edited and published stories by his squadron comrades.
These obvious accomplishments reveal but a fraction of Deb's life, for it is his personality, his character, that has inspired so many scholars and writers over the years. He was a most generous man with his time, his counsel, his support, and the wisdom and keen intelligence of his advice. He was an effective department chair and faculty member at Southwest Minnesota State University and at Murray State University (Kentucky), where he was responsible for developing a strong creative writing program that is still thriving today. Many members of WLA owe much to his guidance and good will. He personified the spirit that prevailed especially during the early years of WLA: a spirit of camaraderie, mutual support, intellectual challenge, friendship, and, yes, fun.
Deb and Edith were a team, working together and enjoying life and their literary endeavors. Deb may have had the public positions, but Edith was a partner in every respect. Appropriately, when the Association created an award to honor individuals who have given "longtime distinguished service to western studies," it was named "The Delbert and Edith Wylder Award."
We are richer because of Deb Wylder's life. The circle of his influence radiates far beyond his lifetime.
—Barbara Meldrum, Moscow, Idaho
Ellen Meloy passed away unexpectedly of a heart attack in her Bluff, Utah, home. She authored the recent Pulitzer Prize finalist "The Anthropology of Turquoise," as well as "The Last Cheater's Waltz" and "Raven's Exile: A Season on the Green River." Over the past few years, from her base in the Four Corners area of the Colorado Plateau, she also participated in fieldwork classes sponsored by such institutions as Whitman College and the University of Utah.
—Stephen Tatum, November 9, 2004
Helen Papanikolas 1917 – 2004
Helen Papanikolas, born in a Carbon County mining town in 1917, was the daughter of George and Emily Zeese, Greek immigrants. She attended Helper Central School, Carbon High School, East High School, and graduated from the University of Utah in 1939. She was married Nick Papanikolas (U'38), and they had two children, Zeese and Thalia. She was a writer of ethnic history who for fifty years published several articles in the Utah Historical Quarterly, in additon to writing seven books, both fiction and non-fiction.

Her novel, The Time of the Little Black Bird, won the Utah Fiction Prize for 2000. She and her husband established scholarship programs for minority students at the University of Utah and the College of Eastern Utah.
Susan J. Rosowski 1942 – 2004
Susan J. Rosowski died November 2, 2004, after a determined, and typically unremarked, struggle with cancer. Sue, as she was known to everyone, was the scholar, teacher, and leader of Willa Cather studies. Teaching at the University of Nebraska (Omaha 1976-1982, Lincoln 1982-2004), Sue made Cather matter wherever she went, throughout the country and the world. Probably the most gifted teacher and mentor anyone might know, Sue ensured that her graduate students gave papers at Western Literature Association (WLA) meetings, often traveling with them there by university van. She attended their sessions, listened to what was said, and asked the best and most generous questions. As president of the WLA (1986-1987), Sue hosted its annual meeting in Lincoln. As a scholar, she won WLA's Thomas J. Lyon Award, honoring an outstanding scholarly book on the literature and culture of the American West, for her Birthing a Nation: Gender, Creativity, and the West in American Literature (1999). And as an eager, interested, and hardworking member of the WLA, Sue won the Delbert and Edith Wylder Award for distinguished service to the association in 2001. At its most recent meeting in Big Sky, Montana, the association's executive council proudly instituted the Susan J. Rosowski Award for teaching and creative mentoring in western American literature, for Sue exceptionally embodied the aims, interests, and accomplishments of the association and the profession.
OBITUARIES 2003
Writer James Welch dies at 62
James Welch, pre-eminent Montana writer and author of numerous internationally acclaimed novels, including Fools Crow and The Indian Lawyer; died Monday of a heart attack at his home in Missoula.
OBITUARIES 2002
In Memoriam: Max Westbrook
In the Westbrook family album, there's a picture from the depression days of two Arkansas boys on a raft that the older one had made out of scrap lumber salvaged from a closed sawmill. Even if it shows two White boys, the photograph reminds one of Mark Twain's Huckleberry Finn. One of the boys in the picture will be killed in World War II. The other, younger one will become a highly respected university professor, influential literary critic, and decidedly individualistic creative writer. In much of his writing, he will demonstrate a sense of humor influenced, somewhat, by Twain. That humor was not, however, like Twain's, nor was it like Faulkner's, or anyone else's. It was only Max Westbrook's, just as everything else about him was so clearly his own.
In the summer of 1966, Max submitted an article to Western American Literature that surprised the older scholars who read it. The essay began with introductory references to Immanuel Kant and C. G. Jung and went on to use psychoanalytic theory to illuminate the meaning of Walter Van Tilburg Clark's novel The Ox-Bow Incident with a startlingly new emphasis. Jim Maguire, then a graduate student at Indiana, found that Max's work came as a delightful and influential intellectual shock. A young instructor at Colorado State, James Work, was also profoundly influenced, as were many others, by this essay, and the one that followed on the sacrality of life in The Watchful Gods. Both essays later appeared in Max's excellent book Walter Van Tilburg Clark, and they still stand among the most influential criticism of the early years of Western American Literature. Through his continued contributions to the Western Literature Association, Max Westbrook remained a major influence in western literary criticism. In 1988, he received the Association's Lifetime Achievement Award.
Yet to be appreciated are the letters Max wrote to friends and colleagues. Even before the publication of the essays on Clark, Max had written finely crafted letters to the WAL staff, one of which was an astonishing description of the panic on the University of Texas campus when a crazed gunman began shooting randomly from the Tower. Max had run out of his office to keep students, unaware of the situation, from leaving the building. Afterward, he went back to his office to confront the relativity of literary study in relation to the reality of horror—and to write his letter. During his first attendance at a WLA meeting in Albuquerque in 1967, Max commented on his pleasure at meeting people whose work he had read—John R. Milton and Don D. Walker, for example—but also expressed concern for his friends and colleagues who were having difficulties. Such human concerns are always very much in evidence in his letters, as are his astute comments on literary figures and their works. Max was always more than generous in his help with and encouragement of the writing of his friends.
The Westbrook home-life was permeated with literature and humor, with Max and his wife, Frankie, a sensitive reader, writer, and editor, and their children all benefiting. One of his daughters, Brett, says that whenever she is asked about her religious background, she tells how "Papa would take us children out for walks on Sundays and talk to us about or read to us from Emerson and Thoreau. I knew what an oversoul was before I was seven years old."
Although Max Westbrook's literary reputation rests on his exceptional criticism, he tried almost all the genres. Like Fred Manfred, he was a maverick, writing the way he wanted, heedless of fads and theories. What resulted was a poetry, particularly in Country Boy, deeply sensitive to love for parents, siblings, children, and especially to the one great romantic love of his life, Frankie. All of his poetry reveals the workings of a sensible, educated, and intelligent mind in concert with a heart deeply compassionate to the human condition. There is highly controlled indignation in Confrontations. In his specifically humorous works, we see less of a broad Twainian humor than a comedy of wit, contemporary, sophisticated, sharp. After he retired, Max tried the novel and later completed a short play that, typically, he produced at home, with his family acting the parts. Most recently, Max wrote of turning this play into what he called, in his self-deprecating way, "my stupid attempt at a movie."
The rewards for knowing Max Westbrook were great. His death leaves a tremendous void in the lives of those who loved him—family, students, colleagues, friends. It will be impossible to fill that void, but those who were rewarded by his friendship will have the solace of their own memories of Max. And we, along with those who weren't fortunate enough to know him, will always have his writing.
—Deb and Edith Wylder
Among those who were in New Mexico this week to mourn the death of prominent scholar and novelist Louis Owens was a Vassar professor who knew him only slightly and the elderly man he had fly-fished with for 20 years. "I've never seen a larger group of people so grief-stricken, many of whom didn't even know each other," said longtime friend Jack Hicks, an English professor at the University of California, Davis, where Owens also taught. "Louis had a wide range of friends."
Owens shot himself with a handgun on July 24, while sitting in his pickup truck in the Albuquerque airport's parking garage. He died the following day in an Albuquerque hospital. His 54th birthday was July 18. Owens taught English and Native American studies at UC Davis, and was an internationally respected scholar on John Steinbeck and Native American literature. One of his five novels, Nightland, won the prestigious American Book Award in 1997. He divided his time between Northern California and Tijeras, N.M., a village in the Manzano Mountains east of Albuquerque, where he lived with his wife and two daughters.
In the days since his death, Owens' friends still struggle to come to terms with his suicide, while praising his many accomplishments. "He was just coming into his own," said Hicks. "He had published 10 books, won the American Book Award and was looking forward to being a distinguished scholar-in-residence at Harvard University. He was at the top of his game." Gerald Vizenor, another old friend and a professor of American Studies at the University of California, Berkeley, said, "Louis was a man with a worried heart, but it was that kind of worry that gave him such generous character. He had great sensitivity for other people and their troubles."
Owens was born in Lompoc, in Santa Barbara County, to poor migrant laborers who worked in the bean fields. His ancestors were Cherokee, Choctaw and Irish. He was one of nine children, and the family moved back and forth between California's Central Valley and Mississippi. He wrote of his childhood in an essay called "Finding Gene," about his beloved older brother, which appeared in the collection I Hear the Train: Reflections, Inventions, Refractions, published last year: "The washtub where I had to bathe in gray water after him, leaning toward the wood cookstove on cold Mississippi mornings. The log shed we'd check each morning to see what skins our father had nailed up during the night."
Louis and Gene were the only Owens kids to graduate from high school, and only Louis went on to college. He got his bachelor's and master's degrees in English from the University of California, Santa Barbara, and went to UC Davis for his doctorate. "When he came to us as a graduate student," said Hicks, then an assistant professor, "he was a mature man who had already worked for the Forest Service (as a firefighter and ranger) and who'd had a remarkable upbringing. Louis took to grad school like water to a sponge. He was in love with Steinbeck." Owens' dissertation became the 1985 book John Steinbeck's Re-Vision of America. He followed it with The Grapes of Wrath: Trouble in the Promised Land four years later.
In an interview with "The Bee" last February, on the occasion of the centennial of Steinbeck's birth, Owens admitted he'd read each of Steinbeck's 17 novels at least two dozen times. "I always find something new," he said over breakfast at a Davis cafe. "He gives us the easy reading and lets us rest there, but there is always something more. I love the way he lays traps. I think Steinbeck did a lot of things as a writer for himself, and if a reader discovers these things, so much the better, but they're challenges he set for himself." Owens was working on another critical study of Steinbeck, as well as a historical novel, at the time of his death.
As great as his passion for Steinbeck, who wrote extensively of the Central Valley of California where both men grew up, was Owens' respect for his American Indian ancestors. Among his published works is Mixedblood Messages: Literature, Film, Family, Place. His 1992 book, Other Destinies: Understanding the American Indian Novel, is required reading in some college literature courses. Owens' friend Luci Tapahonso, a Navajo poet and professor at the University of Arizona at Tucson, said of Owens, "He was able to incorporate a lot of traditional native approaches into critical writing. That was exciting. Native people are raised to think and operate on a certain intellectual, as well as spiritual, level. It's the way we live, and to be able to convey those kinds of ideas in terms of western literary approaches was something he did really well. He was knowledgeable in both ways of thinking."
The novelist James D. Houston (Snow Mountain Passage) met Owens in the mid-1980s, when both taught in the English department at the University of California, Santa Cruz. Houston will never forget his friend's demeanor while addressing a group, be it a roomful of college students or a bookstore full of avid readers. "He was very persuasive in manner," Houston said. "He had those real dramatic looks, and he would come up to a microphone and take command of a room in a kind of animal way. He had a presence. He's standing up there and you pay attention. That's one thing that always struck me about him. I'm not sure he saw himself that way." And, like Houston, Vizenor will never forget Louis Owens. He spoke of the loss of both the man and his work:
"Louis has already written such important work that you could say the world could live for a long time on his good thoughts, but because we value his work so much, it's a great, great loss that we won't have more of it. I'm really troubled," he said of the way Owens died. "He had deep moods, but they were never unkind. One metaphor is that he knew his demons and wrote of them, but he wasn't able to deal with them at the end."
By Dixie Reid
BEE STAFF WRITER
The Bee's Dixie Reid can be reached at (916) 321-1134 or dreid@sacbee.com.
Roscoe L. Buckland was born on July 28, 1918 in Blackfoot, Idaho. In 1940, he received a teaching certificate from the University of Idaho and, during the two subsequent years, taught and served as principal in rural elementary schools in Idaho. From 1943 to 1946, Roscoe joined the Army Air Corps, serving in the Philippines and Japan before the completion of his B.A. and M.A. degrees at the University of Idaho in 1948. En route to the completion of his Ph.D. in American Studies at the University of Iowa in 1955, he was also a Lecturer in the Department of English at Washington State University from 1948 to 1951. From 1955 until 1970, Roscoe accepted a position in the English Department of California State University, Long Beach and eventually served as the Chair of the department. In 1970, he moved on to Western Washington University, Bellingham and served as the Chair of the Liberal Studies department until 1984. His academic contributions include numerous articles published on western American literature and his capacity as author of FREDERICK REMINGTON (Twayne 2000).
Roscoe L. Buckland, a longtime member of the Western Literature Association, died May 16, 2002 in Bellingham. He is survived by his wife Audrey Peterson, another WLA member, his daughter Barbara Buckland and his son Philip Buckland.
OBITUARIES 2001
Ken Kesey: The Words on the Page
When a writer like Kesey leaves us, I always think of the lines from W.H. Auden's poem on the death of the Irish poet William Butler Yeats:
Time that is intolerant
Of the brave and innocent,
And indifferent in a week
To a beautiful physique,
Worships language, and forgives
Everyone by whom it lives.
As a teacher of American literature at the University of Oregon for many years, with a special interest in Northwest Literature, I always looked forward to teaching Ken Kesey's novel Sometimes a Great Notion. I could tell students, of course, of the importance of place in literature. I could tell them of the characteristic American obsession with building one's own world, with shaping one's outer reality, one's house, for example, to conform to a private inner vision to be shared, if at all, with only a chosen few. I could point out how this American sense of creating one's own world-as-house differs from the attitudes more common in older countries and cultures, where individuals are expected to fit their lives into patterns which have stood for centuries, and whose structures of living are already formed and waiting for them—the sorts of structures which English writer Virginia Woolf rebelled against in A Room of One's Own.
I could go on to explain the primacy of the house as a controlling idea in much classic American literature: Natty Bumppo and Mohegan John's forest hut in Cooper's Leatherstocking novels, Thoreau's spare, scrubbed little cabin at Walden Pond, Huck Finn and Jim's raft home on the great river, the wandering Joads of Steinbeck's The Grapes of Wrath, scattered and dispossessed, their tragic vulnerability made clear by what critic John Milton called their houselessness.
The examples may be carried out endlessly. The subject is one of the givens in American literature. But I was never quite sure that students got it, until they begin reading a locally set novel like Kesey's Sometimes a Great Notion. Then, I'm fairly sure they know. They know in that fine way of knowing which comes only when an idea intersects with one's own personal experience. They know because they've seen the Stamper house, or one like it, across the Siuslaw River from the highway to the coast, between Mapleton and Florence. Or perhaps on a bend of the Umpqua above Scottsburg on the road to Reedsport.
They've seen such a house, above "a river, flat as a street, cement-gray with a texture of rain. . . . an ancient two-story wood-frame house [that] rests on a structure of tangled steel, of wood and earth and sacks of sand like a two-story bird with split-shake feathers, sitting fierce in its tangled nest." They know how the "rain drifts about the windows," how rain filters through a haze of yellow smoke, and how "the sky runs gray, the smoke wet yellow. Behind the house, up in the shaggy hem of mountainside, these colors mix in windy distance, making the hillside itself run a muddy green."
Once they've finished reading Kesey's description of this fierce house, shored up against the relentless pull of the river with logs and cables and burlap bags filled with rocks and cement and wire rope and cables and logging chains, there can be no question in their minds about the American house as a fit container for that which it contains, a metaphorical expression of its dominant inner life. Here is a striking objectification of the toughness and mettle of the Stamper males. A race of dinosaurs, perhaps, but the subjects of an unforgettable portrait of Oregon life, whose motto will be, as the house proclaims, and as the crudely lettered plaque on Hank Stamper's wall shouts, "Never Give A Inch!"
Ken Kesey, like Hank Stamper, came by his toughness honestly, and it fitted beautifully with a long and effective tradition in American fiction: the sensitive roughneck, it has been called. The tough guy with soul. Herman Melville got his training in the school of hard knocks, aboard a whaling ship, which he termed sardonically, "my Yale College and my Harvard." Walt Whitman adopted a persona, not as Walter, but "Walt," "one of the roughs. . . . Washes and razors for foo-foos, For me, freckles and a bristling beard." Stephen Crane played baseball for Syracuse University, and gravitated toward the slums of New York for his apprenticeship as a reporter and writer. Jack London grew up tough and in poverty among the waterside docks of Oakland. Ernest Hemingway played high school football (not very well), skipped college, rushed off to war, and was always proud of his skills as a boxer, hunter, and fisherman. Ken Kesey won a wrestling scholarship to the University of Oregon and partied with the Hell's Angels, who "took to Kesey right away. . . a stud who was just as tough as they were," as Tom Wolfe put it.
Kesey's fictional heroes are tough guys, but, like Kesey himself, there is something important under the bravado. Harding in One Flew over the Cuckoo's Nest and Lee Stamper in Sometimes a Great Notion are versions of the intellectual, and Kesey was something of an intellectual, too, or he could never have written so well. But he was smart enough to keep it hidden under a public personality which launched him into fame. He was artful, but it was the art of grit, as my friend Gil Porter calls it, in his book on Kesey by that title.
F. Scott Fitzgerald once claimed that there were no second acts in American lives. I think he referred to the fate of our celebrities, what happens to our film stars, our champion athletes, our artists, who often hit it big early, blaze into fame and notoriety, then often just as quickly, burn out and are forgotten. One thing I admire about Ken Kesey is that he continued to live and work and be himself beyond the dazzle of his two great early books, beyond the hyperaesthesia of the 1960s, beyond the cultism and media fame which surrounded him, and which he, no doubt to some extent, courted and enjoyed.
I think of him continuing to write, not only memorable works like Sailor Song and Last Go Round, but letters to The Register-Guard about field-burning smoke, back in the days when we used to choke on it regularly, and careless speeders through Kesey's home town of Pleasant Hill, and the need for teaching high school kids the classics, instead of pop lit. "Teach Moby Dick, he told local high school English teachers. "We'll take care of the psychodrama here at home."
I think of Kesey giving thirteen grad students in writing at the University of Oregon a tale they can spin to their grandchildren, in composing and publishing a collectively written novel, Caverns, by O. U. Levon (who turns out to be U. O. Novel spelled backward). I think of Kesey putting on a suit and tie and sitting still like a good Rotarian long enough to receive the University's Distinguished Citizen Award at a graduation ceremony some years ago. I think of Ken and Faye Kesey enduring the anguish of losing their son in a highway accident, a student here at the University of Oregon and on the wrestling team. I think of the parents honoring their son with the memorial atop Mt. Pisgah. I think of Kesey keeping his name in the phone book all this time, and all the youngsters who had heard of him and wanted to see or speak to a legend, all the aging flower children, still crazy after all these years, hoping to tap in once again to The Source. There he was, in the phone book.
Ken Kesey showed us how to live when the hype is over and the tumult and the shouting dies, and life returns, as it does, to just muddling through. Of course, muddling through, for Kesey, would still, for the rest of us, resemble something closer to a roller-coaster ride. For he was always a shade bigger than reality, and we sensed it and wanted to be around him. Sole, incomparable, the Hulk Hogan of our literature.
But after all it is his two great novels that will shoulder him into the Hall of the Immortals. The words on the page. Language, stories, images that live and give meaning to our lives and the place where we live our lives. Language which, to cite Robert Frost, reminds us of what we didn't know we knew. Kesey's work, especially Notion, joins a handful of books, like Frances Fuller Victor's River of the West, H. L. Davis's Honey in the Horn, and Don Berry's Trask, which define the Oregon country. So, while we celebrate the joy and spirit of his life, we can look forward to returning to his books, to the words on the page, for those pleasures that time does not diminish.
(Glen Love, Professor of English, Emeritus, University of Oregon, Nov. 16, 2001, originally published in the Eugene Register-Guard)
Robert Laxalt,
Nevada's "high priest" of literature, (author of Sweet Promised Land and 16 other books) died March 24, 2001, at the age of 77. (Cheryll Glotfelty)
Don Berry


died on February 20, 2001 at the age of 69. He is the author of Trask, Moonstrap, and To Build a Ship, historical novels set in the Oregon Territory between 1850 and 1854. He was one of the first writers to explore possibilities on the Internet, where he posted a novel, an essay, poems, and short stories. (Glen A. Love)
OBITUARIES 2000
Lawrence Clayton, past-president of Western Literature Association and dean of the College of Liberal Arts at Hardin-Simmons University in Abilene, Texas, died December 31, 2000, the victim of ALS (Lou Gehrig's Disease). He was 62.
During his 33-year tenure at HSU, Dr. Clayton served as president of the West Texas Historical Association, the Southwest Popular Cultural Association, and the Texas Folklore Soceity. His honors include the Cowboy Culture Award for Writing and Publishing from the National Cowboy Symposium in Lubbock in September 2000; dedication to him of the 2000 West Texas Historical Association Year Book; and Distinguished English Graduate of Texas Tech University in 1988 and the University of North Texas in 1990. The Dodge Jones Foundation has endowed the Clayton Roundtable Room in the Elwin L. Skiles Social Sciences Building, now under construction at HSU.
A prolific writer, just before his death, Dr. Clayton finished his collaboration with photographer Wyman Meinzer on Ranching:The History and Current Operation of Sixteen Working Ranches in Texas. His popular Historic Ranches of Texas (1993) has been reissued several times. Among his two dozen other works are Watkins Reynolds Matthews: A Biography (1989); Rodeos of West Texas (1986); and Horsing Around: Contemporary Cowboy Humor (1999). Soon to be released are Vaqueros, Buckaroos, and Cowboys and Texas Music to 1950.
Dr. Clayton donated his body to the Texas Tech University Medical Center. More than 800 friends attended a memorial service in his honor on January 2, despite a severe ice storm. (Lou Rodenberger)